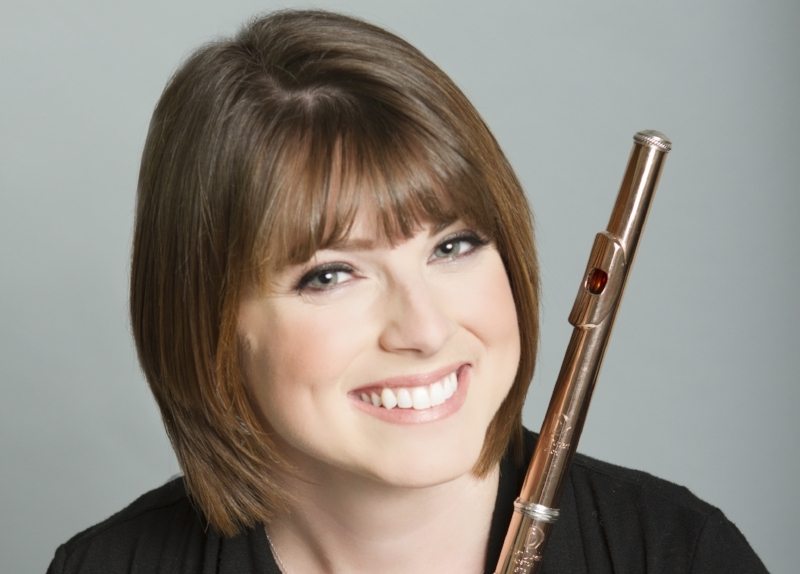 Interview with Toronto Symphony Principal Flute Winner
Kelly Zimba, currently a member of the New World Symphony, recent won the principal flute audition at the Toronto Symphony. We talk to Kelly about her experience auditioning, her preparation process and also ask for general advice for those on the circuit.
How were you feeling the morning of the audition? Did you have ☕ that day?
My preliminary audition wasn't until mid-afternoon, so I had a pretty leisurely morning and felt fairly calm.  I didn't have caffeine, and usually don't on audition days because it sometimes makes me jittery!  The semi-final and final rounds were on the following day, and I was a bit more nervous for those because there was a greater chance of actually getting the job.  But overall, I was excited for the chance to play again.
What did you do in terms of warm-up/practice the day of the audition?
I warmed up about an hour or so before leaving for the hall, and then again after arriving to the audition.  Mostly, I just played long tones, harmonics, and simple melodies.  There were a few technical passages from the excerpt list that I briefly went over (slowly!), but I mostly try to avoid doing that on audition days.  Generally, I try not to arrive at the hall too early so I don't have to wait around or find myself stuck in an unexpected group warm-up room situation.
How many flute players were taking the audition?  Did you know many of them?
I'm not sure how many flutists were there, but I did see many people that I knew.  Often, I saw a lot of the same flutists at multiple auditions.
How did you feel after your first round?  Did you expect to advance?
My first round went okay—not perfect, but I felt it was respectable.  By accident, I skipped an excerpt and the committee had to ask me to go back and play it.  Oops!  I honestly didn't know if I would advance, and was pleasantly surprised when I heard my number called.
What was asked of you in the final round?  How were you feeling at this point?  Was there anything that threw you off?
In the final round, we all played the Mozart G Major Concerto with piano, followed by a Mozart flute quartet—the piece I was most nervous for, since I had never played with string players in an audition before.  I didn't know if my sound would blend well or if I would be able to lead a group of people I had never met.  But as soon as we started playing, everything seemed to click and I felt very comfortable.  Rather than make me more nervous, this helped calm me down before playing the rest of the audition.  There were maybe ten excerpts after this, plus one for sight-reading.
What are some musical factors that you believe help set musicians apart at an audition?
I've never been on the other side of an audition, but I like to listen to musicians who are having fun!  It is obvious when someone is enjoying a performance, rather than treating it like some kind of exam.  I imagine this comes across behind a screen, too.  It's also pretty easy to tell if someone has really listened to the piece and learned the excerpt inside and out, rather than just playing it superficially.  You can actually hear the orchestra behind the musician because they are instinctively playing with more appropriate nuances and sensitivity.
In concrete terms, it's important to demonstrate a mastery of the basics: pitch, rhythm, and sound.  This might seem obvious, but it's deceptively difficult, especially in such a high pressure, nerve-wracking situation.  Emphasizing dynamics, particularly soft playing, is also important.  In a reverberant hall, dynamic contrasts can get lost and sound only within a mezzo piano to mezzo forte dynamic range.  Using a more extreme dynamic range helps, especially if the committee is sitting far away from the stage.  
How did you prepare for the audition?  Did you follow any kind of regimen?
Warm-ups were really important for me!  They provide an opportunity for me to listen critically and zero in on specific concepts.  Many of them were derived from the audition material itself.  When working on breathing, for example, I would take the opening of Leonore and hold the high G for a few extra beats before finishing the phrase.  If I could do this, playing the excerpt normally would feel much easier.  Later in this same excerpt, my articulation and tone quality on the triplet arpeggios were inconsistent.  To solve this, I would slur all of the triplet arpeggios and play them slowly, followed by legato tonguing, followed by playing them staccato as written.  I discovered that I was moving my embouchure too much in between each note, and playing them slurred helped me develop a more stable embouchure and air stream.  All of this was like killing two birds with one stone—I could warm up and improve my excerpts simultaneously.  I also focused on slow practice of all the technical excerpts (i.e. Firebird) to work out the tricky spots.  One thing I'm working on right now is my legato playing and not using vibrato as a crutch, so I often practice lyrical solos (i.e. Brahms 4) without vibrato and have been listening more intently to clarinet playing.
Other than that, I didn't really do anything differently from how I normally go about my day. I'd practice for 3-4 hours and did a lot of listening, too.  Putting 100% of my focus on auditions never worked for me, and I tried to maintain a healthy life balance.
How many auditions have you taken and have you ever experienced "burn out" in the process?
I took 17 auditions, and have definitely experienced burn out!  At one point I avoided practicing Mozart like the plague because I just didn't even want to think about it anymore!  A piece of advice that a colleague gave me to keep the music fresh is to play different music by the same composer along with recordings.  So, I played along with some Mozart symphonies and other concerti.  This helped a lot.
The silver lining of burnout was that I sort of became desensitized to the audition process.  Taking auditions became a normal part of life; I stopped getting so nervous and was not even that disappointed when I didn't advance or get the job.  Strangely, some of my more successful auditions happened when I felt burned out.
What advice can you offer to those on the audition circuit?
I would say that it's very important not to define yourself by the audition process.  Assessing your self-worth based on your 'success' or 'failure' as a musician is a recipe for instability and chaos.  Music is just a small part of who we are as people.  If you can see yourself as more than just an audition candidate number, it'll be easier to maintain your self-esteem, sense of purpose, and motivation to keep auditioning.
BIO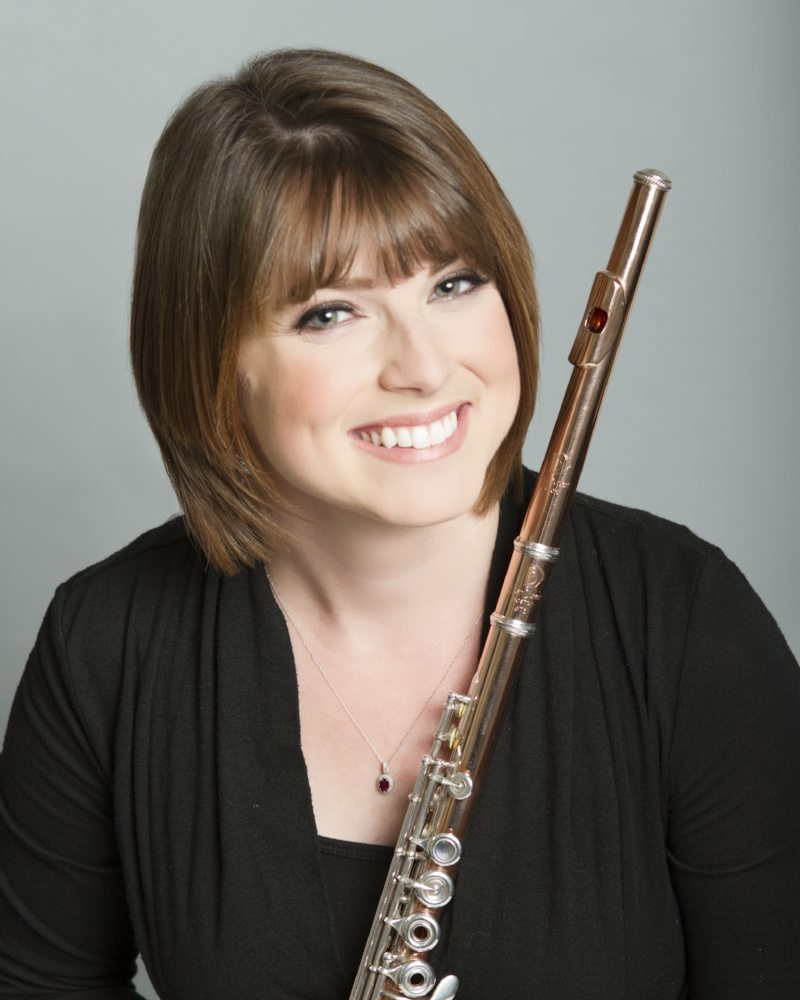 Kelly Zimba will begin her first season as Principal Flutist of the Toronto Symphony Orchestra in September 2017. Currently a Flute Fellow at the New World Symphony, she has performed with the Pittsburgh, Detroit, Palm Beach, and Battle Creek Symphony Orchestras, and was a two-time Fellow at the Tanglewood Music Center. As a soloist, chamber, and orchestral musician, Ms. Zimba has performed in such venues as Carnegie Hall, Shanghai Grand Theatre, Beijing's National Centre for the Performing Arts, and the Teatro del Lago in Frutillar, Chile. In addition to performing, Kelly teaches Flute and Elementary General Music at the Sitka Fine Arts Camp in Sitka, Alaska. She has also taught instrumental music at Belvoir Terrace in Lenox, Massachusetts in addition to teaching privately across the United States. Originally from Pittsburgh, Ms. Zimba completed her graduate studies at Rice University's Shepherd School of Music, and received bachelor's degrees in flute performance and music education from the University of Michigan. She is greatly indebted to all of her teachers, most especially Leone Buyse and Amy Porter.