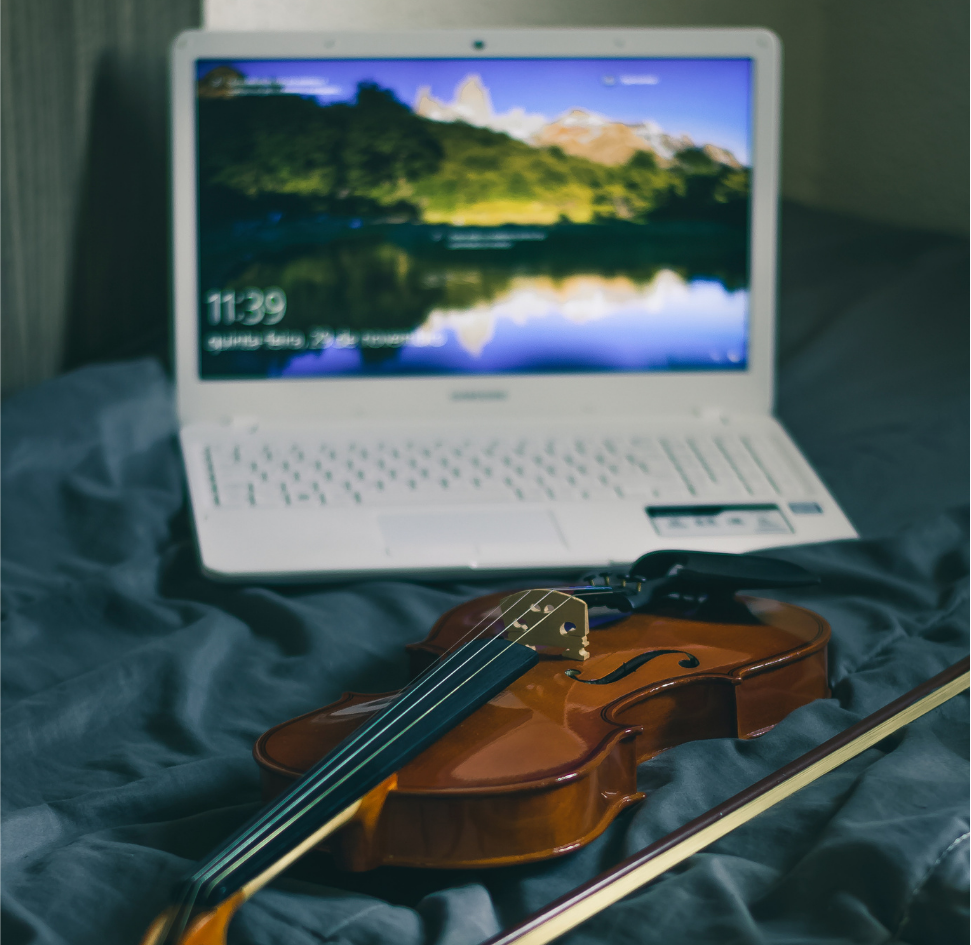 Taking Your Web Presence to the Next Level
In the past six months it seems like every industry has shared one thing in common: they have moved online. Musicians are no stranger to this, and if you are looking to upgrade your online presence, either by creating a platform for your new virtual project, finally making that personal site or professional social media page you've been meaning to make for years, or just make your online content easier for viewers to find, you're not alone. And if you're not sure where to get started, New York based web designer, social media manager, and singer Ariel Kurtz has some tips to make your website and social media presence shine! 
---
I just want to start this article by saying that your mental health comes first right now. If you are trying to focus on getting through the day, I'm with you. If you have the brain space to think about building a website or increasing your Social Media activity, read what I have to say below. If you don't, that's ok. Drink some water and breathe. There are a lot of things in life we can't control, but your internet presence is one that you can control.
Where Do I Even Start Building A Website? 
Choose a template – Squarespace, Wix and Weebly have customizable, easy to use options, and can host your domain as well! Some website builders already offer beautiful templates for the purpose of creating a music website. Enjoy!

 

Choose a domain name – using your name can be a great option. If you have a popular name, you can add your instrument that you play or singer next to it to make it stand out.

If you do need a domain host – Google Domains is my favorite. They are affordable and track the analytics of who is visiting your website every month.  

Remember: It does not have to be fancy, but it

does

have to be user-friendly and has to look great on Mobile! As much we hate to admit it, so many of us view websites from our phones or tablets.
Must-haves on your website or professional page:
Direct Contact Info: Your direct email address should be on your website more than once, on a Contact page or at the bottom of every page of your website.. A lot of us also get calls for gigs, so you may want to list your phone number too.  
About Me/Bio: A bio can be a great way to show where you want to be going/the kind of work you want to be doing in addition to where you have been. If you are a multi-hyphenate, include one paragraph for each additional skill. You don't need to list your entire resume in your bio, just the things you are most proud of/done most recently. You can also use your bio as a chance to let people know what charities or social justice issues you care about or to get a glimpse of who you are when you are not playing/singing. Your bio doesn't have to be super long. (see Weston Sprott's website for a great example of a concise, multi-faceted bio)
Upcoming Events: You should have a calendar or an event page to let people know where/what/when you are performing and how to access it if you are streaming online. Update this as often as possible! If people want to book you for a gig, they should know by visiting your website if you are available or not. People who are interested in learning more about you should know where to find you. Just like in the Field of Dreams, "If you build it, he will come." As Brene Brown says in her blog, "Clear is kind, unclear is unkind." (Check out the rest of her site for an example of one with a lot going on!) 
Links: If you have profiles on websites where the public can book you for gigs, add them to your website's Contact Page! (GroupMuse, GigSalad, and Jammcard seem to be the most popular). 
Gallery/Media: As much as most of us hate filming ourselves, it is necessary to have footage for you to have online in 2020. I would say have 3 or 4 videos. You don't have to have every video of you playing or singing under the sun, but you should try to show a variety of styles and include something standard for your instrument. . Even as  an orchestral player, it's worth having a pop, rock, and/or Broadway video if you are interested in doing that kind of work, because so much of the current climate is pop/rock music. 
For photos, you don't need a million pictures from every concert you have done, but it's worth it to have photos that were taken recently that look like you of yourself in different musical settings. (NYC based violinist  Katie Von Braun has a great Media section on her website, filled with different genres of music.)
A few notes on sharing media:  The best way to include videos on your site may be to first post them on YouTube or Vimeo. Even if they are unlisted on those channels, this will make them easily shareable and embeddable on your site. Regardless of where you host them,  videos should all be on the same channel, so if people want to see something different than the video they are watching, they are easily findable and in one place. 
Non-essential But Still Important:
Headshot/Resume: If you have a Resume page on your website, I would put your orchestral/singer experiences, Summer Festival experiences, and any ensembles you have played in. Other things to include may be prominent Music Directors, awards you have won in the past and school experience/prominent teachers. Again, list your name, pronouns, phone number and email address. Headshots and resumes  should be included as PDFs, so anyone with any device can use it! (As an example, my website's Gallery page has three headshots ready to download and my Resume page has a screenshot of my resume as well as a downloadable PDF.) 
Press: If your name was positively mentioned in a newspaper article, YouTube video or anything in between, share it on your website! It's important to remember that you are a human outside of your artistry and I think it's important for people to get to know the human and the artist. 
Separate Tabs for Multi-Hyphenates: If you consider yourself a multi-hyphenate in any way, you should have a separate tab  for each skill on your website (a great example is BSO flutist Elizabeth Rowe's website). If you are also a composer or are passionate about conducting, teaching or interdisciplinary work, I want to know about it! Go ahead and share photo/audio/video evidence of your other passions. If you are passionate about writing, you can start a blog on your website, or if you love curating content, you can post the Vlogs or YouTube clips of you to further the conversations. 
A Few Thoughts about Social Media:
If Social Media gives you anxiety, you are not alone. It gives me anxiety too. I believe that you don't have to have Social Media to be successful, but if you do, consider choosing  one Social Media channel (Twitter, Instagram, etc) to focus on. You do not have to be everything to everyone. I honestly would rather see someone update their website frequently with an easy way to contact them, rather than have an Instagram that they haven't posted on since 2014.
If you are on Social Media: Be as professional or personal as you would like to be! If you want to use it for professional reasons, update it when a concert or gig is coming up. It's important to uplift other artists to share the cool things your friends are doing or art you are consuming. What are you reading, listening to or watching? If you choose to have more than one public Social Media account, try to keep it the same name across the boards, so it is easy to find! It is also totally ok to not want to share your personal life with the world and to keep it private. Think before you post. When you post, even though it can be deleted, someone can screenshot it. Remember that the Internet is permanent, so just be careful!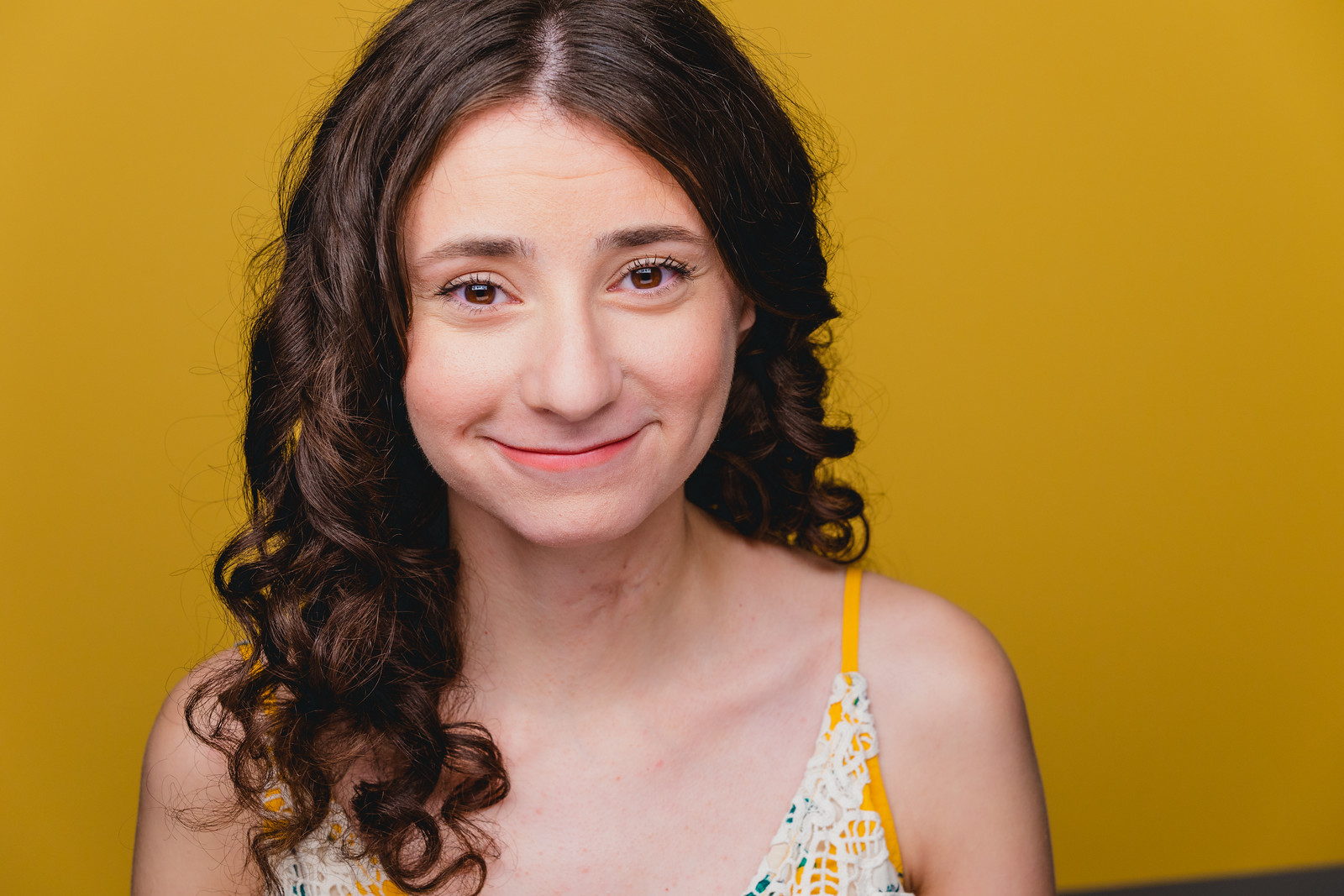 Ariel Kurtz (she/hers/her) is a freelance Social Media Manager and Website Designer, as well as performer and writer based in NYC. Her work as a performer has been seen at Manhattan Rep, Williamstown Theatre Festival and Don't Tell Mama's. Her work as a writer has been seen on Girl Tell Me, Unread Magazine and Royal Rose Magazine. She enjoys working with multi-hyphenates, small businesses and nonprofits and is passionate about intersectional feminism, accessibility and love. If you would like to learn more about her, visit www.ArielKurtz.com or follow her on Instagram/Twitter @ArielKurtz13.