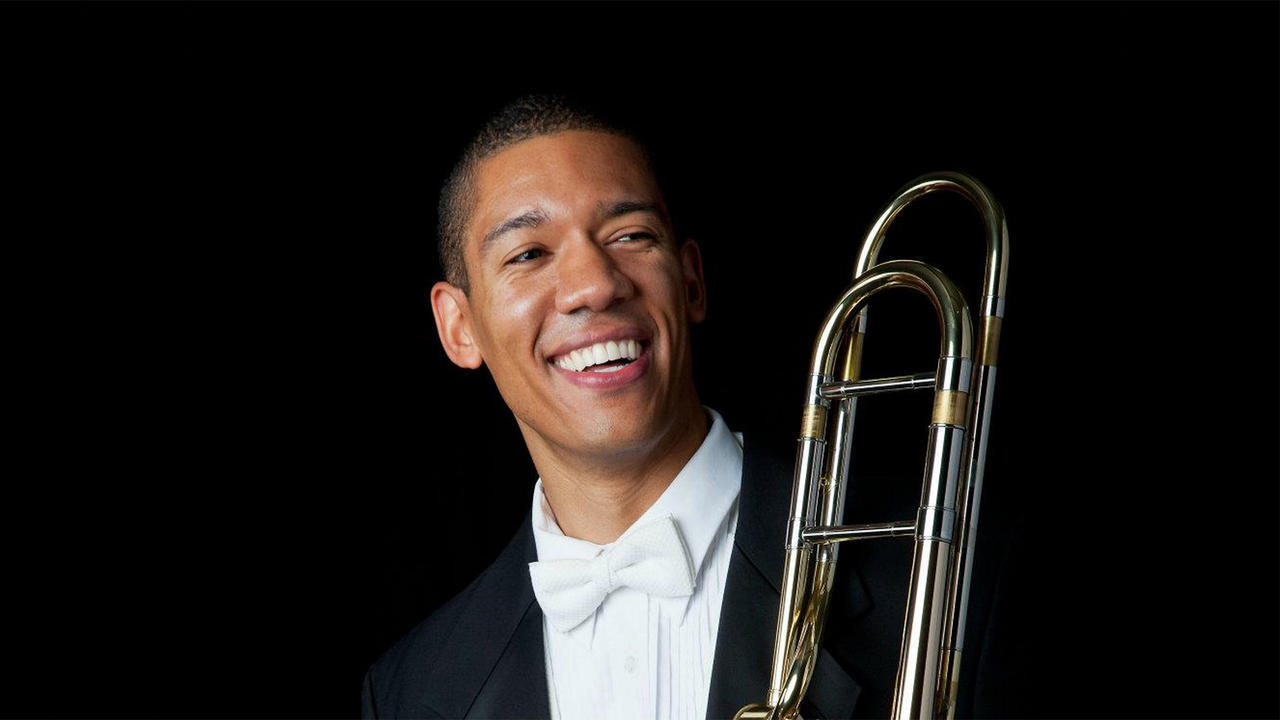 Interview with Weston Sprott - Met Opera Trombonist & Dean of the Juilliard School's Preparatory Division
As a musician with crucial roles in two of the country's most prestigious institutions, one performing and one educational, Weston Sprott has a unique view of the music world's current state. Here he shares how he has been spending his time since the Met Opera closed its doors in March, insight into his approach to virtual teaching, and how Juilliard's Preparatory Division is adapting to the pandemic. Finally, he offers four great points of advice for musicians as we cope with this time! 
What have you been doing playing-wise since the Met stopped performing in March?
I haven't played any in-person performances since things shut down in March. However, I've had the opportunity to collaborate on some spectacular projects:
Music Across the Ocean

, a collaboration between Sphinx and Chineke, was a beautiful celebration of underrepresented orchestral musicians of the highest level. 

For the Metropolitan Opera's At-Home Gala, the Met Orchestra did a virtual performances of the

Intermezzo from Cavalleria Rusticana

, the

Prelude to Act III of Lohengrin

, and

Va Pensiero from Nabucco

with our amazing colleagues in the Met Chorus and our Music Director, Yannick Nezet Seguin. 

Following the murder of George Floyd, I teamed up with about 40 Black trombonists to create the Black Excellence Trombone Choir. Our first project, a performance of Lift Every Voice and Sing (arranged by Michael Dease) was released on Juneteenth. It was a very meaningful performance for everyone involved in the project and raised funds to support social justice causes.
How have you been approaching your personal playing during this time?
As for maintaining my chops, I still continue to practice. In this time of isolation and stress, I find playing my instrument to be incredibly therapeutic. There's something very calming about just playing slow scales and slurs, feeling the vibration of the instrument, and hearing the smooth connection from note to note. I've also enjoyed reconnecting with etudes, the Bach Suites and other unaccompanied material. It's a beautiful distraction from staring at the screen, and if by some miracle performances begin again tomorrow, there's a good chance I'll be ready to go!
How are you continuing to interact with your students? Do you have suggestions for other teachers right now?
I have continued to teach online lessons and masterclasses with some degree of regularity. While teaching remotely has some limitations, it also has several advantages. My advice to other virtual teachers is to take full advantage of the resources at your fingertips and make the most of your at-home setup if you have the resources to do so. 
In terms of virtual teaching, what's working well for you?
Since the transition to online learning, I've invested in a quality microphone/camera setup and learned how to make best use of them. I regularly use the screen and audio share function on Zoom to show students things in the score, reference markings from my old parts that have been scanned onto my hard drive, or quickly pull up great recordings they should listen to. 
I've also found that the ability to articulate your thoughts with extreme clarity is of the highest importance. As a result, the communication skills in my teaching have been forced to improve. In the online environment, it's not always as easy to constantly rely on demonstration. While demonstration has incredible value, there is also value in learning how to clearly verbalize to the student what you would like them to achieve. 
How has Juilliard's Preparatory Division adapted to the pandemic?  
The entire Juilliard faculty did an amazing job of quickly transitioning to the remote teaching environment. Over the summer, in an effort to keep our students engaged at a time when many other summer learning opportunities had been canceled, we created the first ever Preparatory Division Summer Term.
The summer term engaged about 200 students from both the Pre-College and the Music Advancement Program for five weeks of instruction from 10AM-5PM, Monday-Thursday. In the mornings, students got the opportunity to continue their studies in ear training and counterpoint while also having access to courses like Black Music in America, Ethnomusicology, Music Technology, and Brief History of Jazz. During the lunch hour, students had the opportunity to co-host interviews with guest artists like Joseph Conyers, Isabel Leonard, Orli Shaham, and Conrad Tao. In the afternoons, students engaged in instrument specific performance classes with members of our faculty. 
For the coming year, Juilliard is planning a hybrid approach that will include both remote and in-person learning. 
Can you offer any advice to the younger generation of musicians about how to approach this unprecedented time?
Prioritize your mental health and physical wellness. Take time to continue remaining connected to your friends and family. We don't have to be disconnected during this time. We just have to connect differently. Continue to exercise, eat healthy, and care for yourself. 

Create some long term musical goals (3-6 months) related both to technique and music. Almost every musician has some aspect of their technique they would like to improve that is not a short-term fix. There is something in your playing that requires a slow rebuilding to be perfected, and having a period of time to do that work without the pressure of a major performance looming will be helpful. List out those goals and create a systematic approach to making the improvement. Do the same with repertoire. We all have repertoire that we previously didn't have time to learn, and now is a time when you can prepare an entire new recital program. 

Read. Read. Read.

Remain optimistic. This too shall pass. Do the best you can during this time to maintain a positive outlook, stay connected to your instrument, and continue improving. When the doors re-open, you'll be ready to make the most of the moment.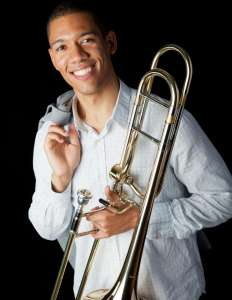 For more from Weston, please visit him at www.westonsprott.com.
In addition to his positions as trombonist for the Metropolitan Opera Orchestra and Dean of the Preparatory Division at The Juilliard School, Weston has performed with several of the world's leading orchestras and music festivals and has been a featured soloist throughout the United States, Europe, South Africa, and Asia. He has been recognized as "an excellent trombonist" with a "sense of style and phrasing [that] takes a backseat to no one". A dedicated and tireless teacher, Sprott holds faculty positions at Juilliard Pre-College and Bard College. He regularly serves on the faculties of numerous summer programs and appears frequently as a guest teacher at conservatories, universities, and other leading programs such as the New World Symphony and The Orchestra Now. Weston is an active speaker, writer, and consultant for diversity and inclusion efforts in classical music. He is a recipient of the Sphinx Medal of Excellence and the Atlanta Symphony Talent Development Program's Aspire Award. He is the Board Chair of the Friends of SICMF, a member of the Bronx Arts Ensemble's Artistic Advisory Board, and a member of the Avery Fisher Artist Program's Recommendation Board.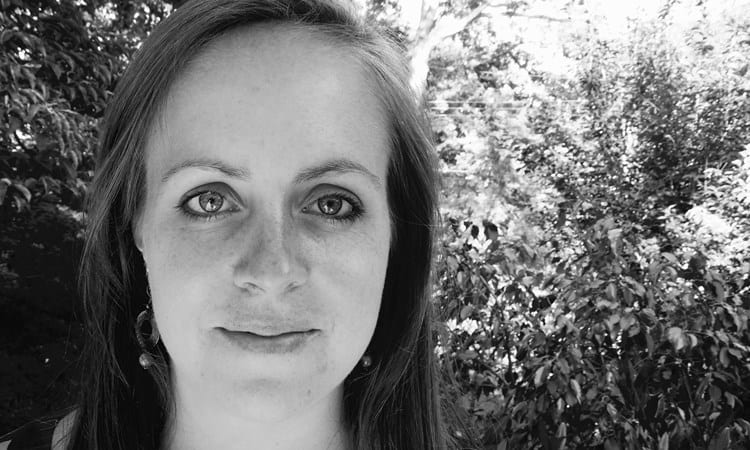 Double Bassist Andrea Beyer is an avid performer, teacher and advocate for using music as a tool for social growth. As an orchestral musician, Andrea has performed in concerts at Carnegie Hall and Lincoln Center, as well as national halls in Central and South America and Asia. Andrea is currently a fellow at the New World Symphony, where she has designed and presented creative concerts geared towards new audiences, including "Face-off: Battle of the Instruments" and "Music from Beyond the Wall." 
Outside of the orchestral world, Andrea is a passionate teacher and is on the faculty of Bass Works, a summer double bass program in Baltimore, Maryland. She is also the Public Relations Director and a Workshop Coordinator for the MusAid Organization, which supports music programs in under-resourced countries with volunteer music teaching workshops. Andrea holds a Bachelors Degree from Oberlin Conservatory where she studied with Thomas Sperl and a Masters Degree from Yale University where she studied with Don Palma.
You can visit and contact Andrea at andreabeyerbass.com or find her on Instagram @wandering_bassline.