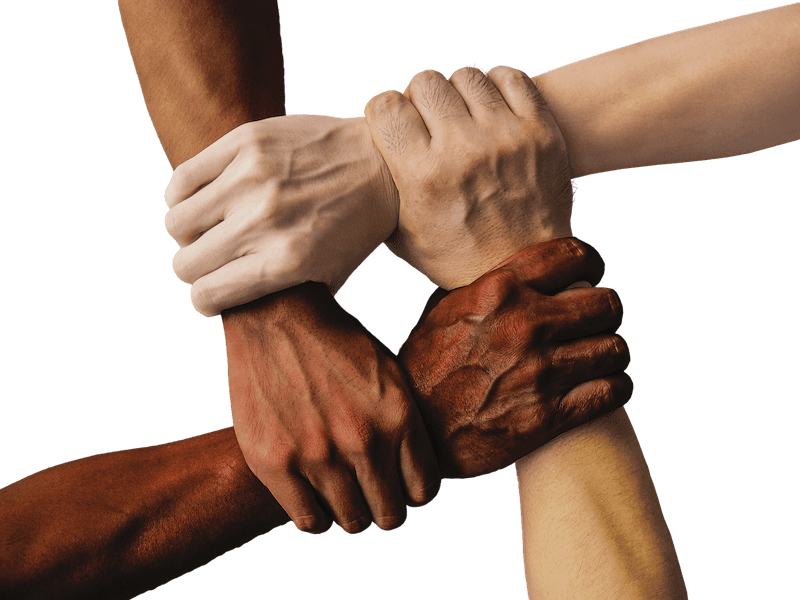 4 Ways to Use Your Musicianship to Connect with Your Community
Co-authored by Priscilla Rinehart, Sarasota Orchestra horn player
Over the last few weeks, people across the United States have become increasingly aware and active as the country experiences a social awakening. Arts and music organizations are making bold statements in support of Black communities and condemning racism, one of the most notable coming from the League of American Orchestras. 
Many individuals, especially in the music community, have been finding ways to get involved by making statements online, having difficult conversations, and educating themselves. The question many musicians are facing is: what now? As individuals, what can we do?
If you find yourself among the many asking these questions, we encourage you to use your musical skills and creativity to connect with your community, and we have a few ideas of how to get started from your own home!
1. Host an online fundraising concert
Making a donation can be one of the most straightforward ways to support a cause, but during this time when many musicians have lost work, this doesn't necessarily feel like an option. Many musicians have been giving online performances with tip jars since lockdowns started in March, so a great way to dedicate your musicianship to a cause is to raise money through the same platform.
A few organizations to consider donating to (which are also amazing educational resources) include:
You can also diversify your programming by including more composers of color! Musicbyblackcomposers.org has a long list of resources, including a directory of living composers. Classicfm also just published a list of 9 black composers who changed the course of classical music history.
2. Get to know more Black Artists in and around your field
There are countless others, but here are a few voices that motivate and entertain.
Samora Pinderhughes, pianist & composer – Personally, I [Priscilla] have admired and watched Samora blossom in ways that continue to amaze me ever since we first met in college. An article published about him by NPR begins with a quote of his: "Our best musicians in the jazz tradition were radical imaginers."
Francisco Joubert Bernard, bassoonist –  The opening line of a recent video of his quotes Ella Fitzgerald, saying, "Forgive me if I don't have all the words. Maybe I can sing it and you'll understand." What he accomplishes in this video is an example of how to create something that is both gripping and healing at the same time.
Lee Burgess, music educator – His objectives about "Educational Reform" are resourceful, impassioned and persuasive. Lee has CCM's institutional backing to enact structural changes that will bolster the relationships between Cincinnati's diverse communities and the conservatory. He is a guest lecturer on the topics of race, education and the intersection thereof, and is instituting a virtual learning program in South Carolina that will impact over 100,000 students.
Michael Casimir, violist – Michael explores technological ways of expressing himself. Two favorite videos from his latest offerings are May 22nd's "Welcome… to Jurassic Park" and June 6th's "Take Two Knees." 
Amaker Smith, creative – Amaker's presence will leave you with a smile on your face. A professional dancer, etc (emphasis on the "etc"), he clearly wants to share his artistic gifts, both in the product itself but also through educating others about ventures new or old, while keeping things light. 
3. Reach out to your local youth music program
Connecting with young people is a great way to affect change. In addition, engaging those who have different backgrounds from yourself can offer you with a new perspective. While reaching out to people of different ages or backgrounds might seem difficult, music acts as a common interest and easy topic of conversation.
Due to shutdowns, youth music programs have to be especially creative to keep their students engaged and inspired, and many are holding online workshops and are open to having guest speakers or teachers. If you are looking to connect, you can simply contact your local youth orchestra or socially driven music program to volunteer your time for an online workshop or lessons.
Not sure where to start? Check out the El Sistema USA directory. El Sistema USA supports programs that provide music education to underserved youth and are committed to equity, empowerment, and community.
4. Register to Vote!
Yes, this is not specifically musical, but being a musician is about expressing your voice, and so is voting. Just do it. www.vote.org
Final Thoughts
As orchestral musicians, we are familiar with improving ourselves in order to contribute to a larger group of people or of recognizing the significance of being one small part of a larger whole. We all also know the importance of self-care and personal well-being in our efforts to grow, and we want to remind you to be kind to yourself and to find what works for you. In whatever ways, large or small, that you choose to connect to your community, we are in this together and steadily, with our actions, we can move forwards towards equality. 
About the Co-Author: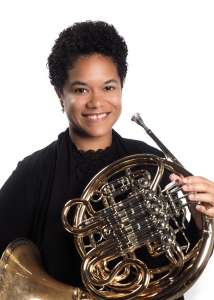 To see more from Priscilla, follow her on Instagram @sillyprillz or sign up for her newsletter!
Florida native Priscilla Rinehart came to Sarasota from Miami Beach, where she was a Fellow at the New World Symphony. Priscilla is honored to play in the Sarasota Orchestra horn section and looks forward to the season ahead. In 2019, she performed for the first time with Chineke! Orchestra in London, Sphinx Symphony Orchestra in Detroit and Gateways Music Festival in Rochester, NY. These three organizations seek to inspire cultural variety in the representation of classical music through programming choices and dynamic concerts. Motivated by their efforts and the Black Lives Matter movement Priscilla is working to better serve our marginalized communities and will continue to evolve with those who share a similar vision.