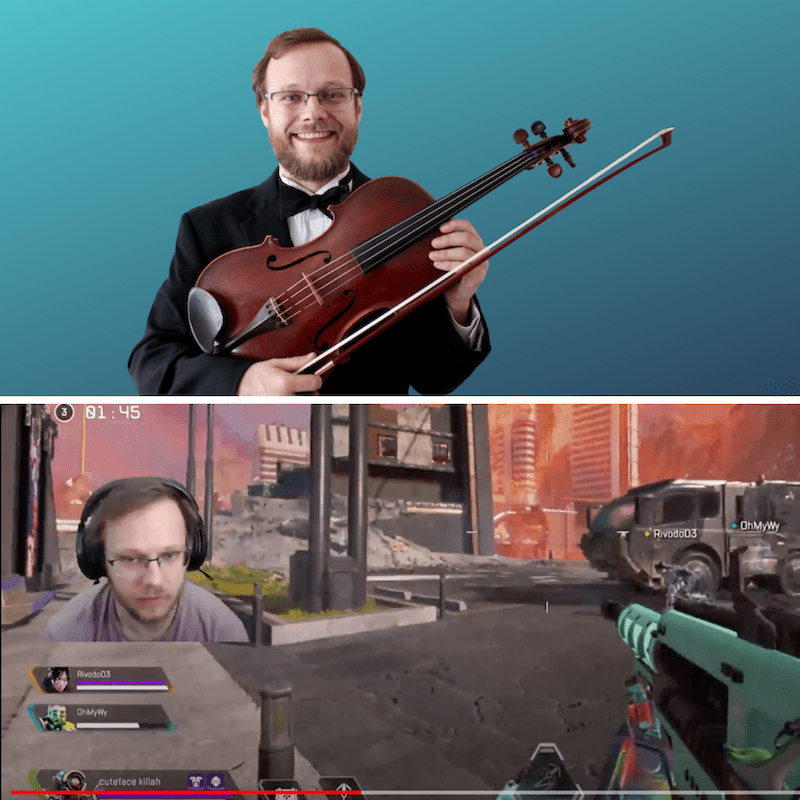 COVID Side Hustles: Trevor Andrews
Interview with CNN Featured Violist and Video Game Coach plus inspiration for starting your own side gig
With musicians falling into the huge number of people who have lost work and now have increased time on their hands, many are looking for other sources of income. From picking up other gig work like delivering for DoorDash, to creating Etsy shops, to turning hobbies into income in other ways online, musicians everywhere are proving their creativity and resilience.
---
For ideas on how to generate a little income online, check out the list of resources at the end of this article.
---
Picking up or creating other work doesn't necessarily require formal training or a comprehensive business plan, but rather is possible with tools available online and abilities that we as musicians already have. As Trevor Andrews, a conservatory trained violist also working as an online video-game coach, has learned and shared with us this past week, the skills that we acquire studying music translate into many other fields! I spoke to Trevor after reading about him in a CNN article, and he was eager to share about how he got set up with his current side gig, how it relates to his musical life, and how much he's enjoying it.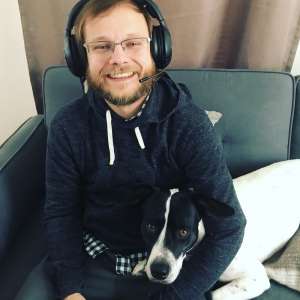 About Trevor: He is originally from Dover, Ohio, not far from Oberlin where he grew up studying with Peter Slowik. He attended the Eastman School of Music for a B.M. in Viola Performance and UMass Amherst for an M.M. in Viola Performance. Now based in South Portland, Maine, Trevor is a member of the Bangor Symphony and, until the recent shutdowns, freelanced around Maine and New England and taught private lessons in students' homes and local schools.
An avid Apex Legends player, Trevor aka Cuteface Killah first started streaming his gameplay online for fun but soon realized that he could monetize it. He explains:
A little over a year ago I started streaming my Apex Legends gameplay live on Mixer . The more I played on my stream, the more requests I received from viewers for tips on improving their own gameplay, personalized feedback, and time in-game playing together. I quickly realized that people were interested in one-on-one coaching similar to the private music lessons I had been teaching for years. I listed my coachings on Fiverr and have been teaching there for about eight months.
Most of his students have found him through Fiverr or by seeing one of his livestreams on Mixer or Youtube. He streams almost every day and consistently posts on multiple social media platforms to generate traffic. He has also started streaming while playing viola, and has found that both forms of content have helped generate interest in the other, as people who originally followed him to see his gameplay have gained an interest in his music and vice versa!
A video game coaching with Trevor sounds a lot like a music lesson, as he gives specific instructions on what to do to try to achieve a specific outcome. The difference is that instead of suggesting a series of finger placements on a fingerboard, it may be a combination of buttons to press. Either way, his approach depends on the student's skill level and goals and even includes something like technique work!
In a typical coaching we'll talk about the student's goals for the coaching and identify any specific things they want to improve such as legend selection, weapons and aiming, and strategy. Depending on the console they play on and the coaching style they prefer, I'll either watch their live gameplay or we'll play together on the same team. We might work on some practice drills in the firing range before starting a game, where I'll give constructive feedback as the game unfolds.
Trevor coaches a new skill in Apex Legends
His students include a huge range of people, but Trevor has noticed similar types of attitudes between his gaming students and viola students, where some focus on the details and relish in gradually improving their skills while others seem to just be playing to win.
My students have included new players who want a personalized, fast-track introduction to the game, parents who want to be better than their kids, and competitive players who want to take their ranked gameplay to the next level. Some people are looking for a single brush-up coaching and others want more regular lessons.
Like many teachers of all subjects, the students are his favorite thing about doing this type of work!
The thing I most enjoy about coaching is the connection I make with people who also want to improve. When a student is able to look at their own gameplay and begin to self-analyze during a session, I know that I've made an impact and the student will quickly start to see improvements. I love when students return for another coaching or pop into my stream's chat to excitedly share their new accomplishments since their last session.
Trevor believes that he has the tools to be a successful gaming coach because of his experience studying and teaching music.
When you have a good music instructor, you learn how to self-critique. You break down skills and techniques into practicable drills and then work on applying those in the context of a full piece. As a teacher, you help your student identify what's going wrong and give them the tools to practice and improve… While the content is different, these skills are at the heart of coaching video games.
Looking ahead, Trevor plans to continue his game coaching even after COVID lockdowns end.
Having all of my in-person performing and teaching gigs canceled all at once for a 6+ month span of time has highlighted how important it is to diversify my income. The gaming and competitive esports industries are still growing and I think that people will continue to look for one-on-one help to improve their skills.
And he absolutely believes that having a musical background has prepared him to do other types of work.
Studying music has given me the ability to look at a complex problem and develop an actionable plan for solving that problem. The years I've spent working in symphonies and chamber ensembles have helped me hone interpersonal skills key to teamwork and fostering a positive environment where improving is always the goal.
You can see Trevor's daily streams on one of his many platforms or learn more about his musical career on his personal website.
---
We at Audition Cafe are inspired, and we want to hear more! Share your current side hustles with us by posting a picture or video on Instagram, tagging @audition_cafe and using #sidegig. Post by Monday May 18 and include #auditioncafechallenge, and we'll share them in our newsletter and showcase a few in a future article featuring you and your work!
---
For ideas on picking up a new side hustle or monetizing an online project that you already have going, check out:
TheBalanceCareers.com – 10 side gigs you can do from home
TheMuse.com – 7 secrets for a successful side gig
Airbnb Experiences – become a host & livestream a concert!
VidIQ.com – How to monetize your YouTube Channel
AddThis.com – A free way to add a tip jar to your online service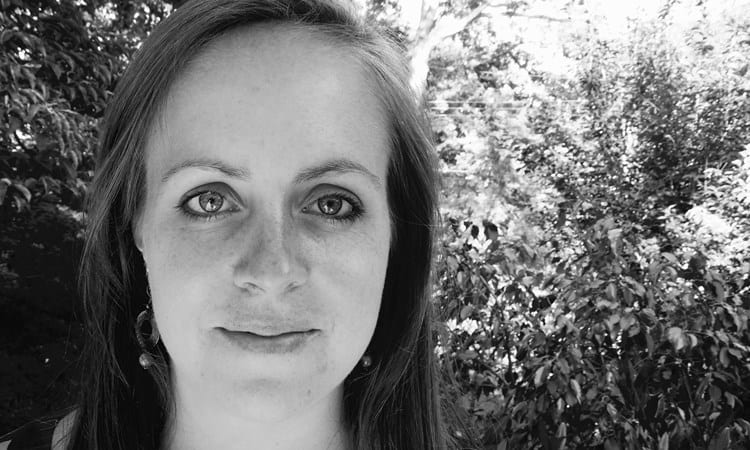 Double Bassist Andrea Beyer is an avid performer, teacher and advocate for using music as a tool for social growth. As an orchestral musician, Andrea has performed in concerts at Carnegie Hall and Lincoln Center, as well as national halls in Central and South America and Asia. A fellow at the New World Symphony from 2017-2020, she gained a passion for creative concert design when she conceived of and presented concerts geared towards new audiences, including "Face-off: Battle of the Instruments" and "Music from Beyond the Wall." 
Outside of the orchestral world, Andrea is a passionate teacher and is on the faculty of Bass Works, a summer double bass program in Baltimore, Maryland. She is also the Public Relations Director and a Workshop Coordinator for the MusAid Organization, which supports music programs in under-resourced countries with volunteer music teaching workshops. Andrea holds a Bachelors Degree from Oberlin Conservatory where she studied with Thomas Sperl and a Masters Degree from Yale University where she studied with Don Palma.
Currently based in Austin, Texas, you can connect with Andrea at andreabeyerbass.com or find her on Instagram @wandering_bassline.