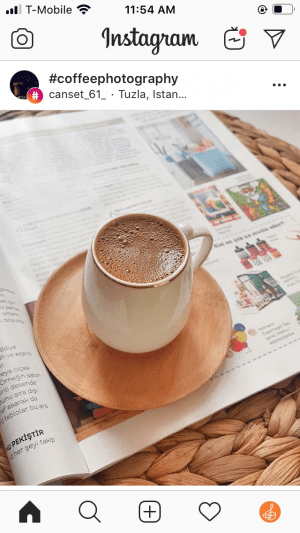 The Stay-Home Brew: Instagram Edition
audition_cafe's favorite accounts to follow right now
The more time we spend physically distanced from each other, the more time many of us are spending on social media, and Audition Cafe is no exception. As we get our Instagram account up and moving, we want to share eight accounts we love. Ranging from musicians who entertain and inspire to cooking, travel, and poetry, we hope that these will offer you a break from the news and spark your creativity.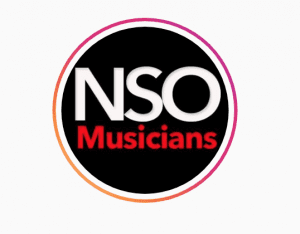 Of course every orchestra is worth following, and most also have an account for the musicians, which tend to be more personal. The NSO musicians are not only sharing amazing distanced-chamber music performances, but are doing it in spite of the Kennedy Center's recent announcement to suddenly stop issuing their paychecks, and they are using this account to advocate for themselves**.
Follow for: Fun performance videos, and updates on the NSO as they navigate their dispute with management. 
**Edit: On the day this was published, the NSO Musicians came to an agreement with the Kennedy Center. Please see their page details!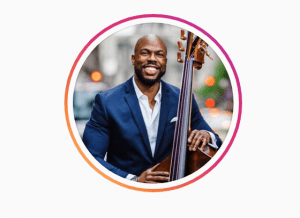 Joseph Conyers, Associate Principal bassist of the Philadelphia Orchestra, has been doing a lot of Live events and posting his weekly "Name that tune!" practice videos, which are always beautifully played and so inspiring. His positive energy is infectious (maybe not a good word to use now), his laugh makes you smile, and his dedication to staying in shape and practicing is super motivating. 
Follow for: Power-house bass playing, #fitspo, and a hearty music-related laugh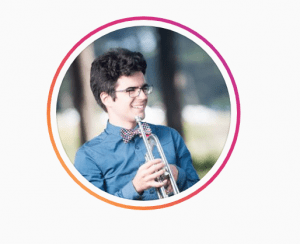 Columbus Symphony principal trumpet player Mark Grisez's videos take you on a lighthearted but honest exploration of all things to do with music, the process of learning it, and what it means to be an artist. Recent titles include: "What if practicing is like having a conversation?" and "Is free time for catching up on work or catching up on play?"
Follow for: A comedic and creative approach to music and practicing. Helpful now when we're all having days where we struggle for motivation and need a fresh way to think about our art.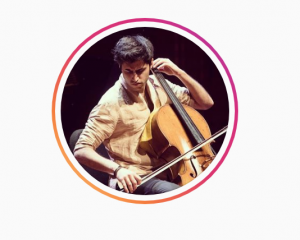 Kian's feed pre-global pandemic was mostly videos of his solo playing, but now it's full of collaborations with his friends all over the world. These videos show how we, as musicians, are craving the connection we usually get through rehearsals or performances with others, and Kian is presenting exquisite music in a fun, innovative way, embracing the technology we all have in our apartments.
Follow for: String quartet experiments with drum set, strong cello facial hair, and jealousy-inducing travel highlights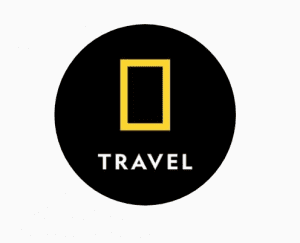 Now more than ever we can appreciate a virtual way to access nature and marvel in the beauty of our world and the people in it. National Geographic has several accounts, but the travel one includes a great mix of landscapes, city shots, and diverse people and animals from all corners of the earth.
Follow for: An escape. Breathtaking photos by some of the world's best travel photographers.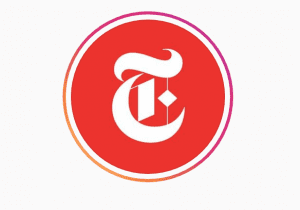 If you're looking at all your friend's posts of sourdough and wondering where to find a recipe so you can make bread too (if you're lucky enough to have flour), hit up the New York Times Cooking page. It's full of vibrant plates of delicious, yet attainable, food. While you're looking for a recipe with ingredients you don't need to leave your house for, click on videos by Alison Roman (@alisoneroman) and fall in love with her millennial chic aesthetic and her almost fool-proof recipes (#thecookies or #thestew).
Follow for: Learning how to cook fun stuff to show off to your parents (and on your IG story), pretty pictures of food that will make you want to get in the kitchen and start your next quarantine cooking project
Shoutout to related account @nytimescookingcomments for lol-able cooking-inspired humor.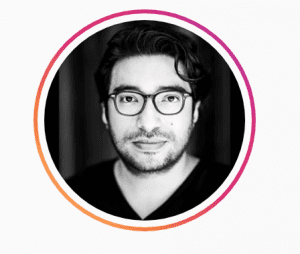 Diego Perez, pen name, Yung Pueblo, is an author based in New York City. His book of poems, "Inward" came out in 2018, and with it, a growing following. His poetry is simple and insightful. He posts his own work every day, and it can bring a light to your newsfeed every afternoon, especially when the scroll has become inundated with bad news and scary numbers. "observe. accept. release. transform." (Feb.22).
Follow for: Beautiful words and vibrant energy in the form of poetry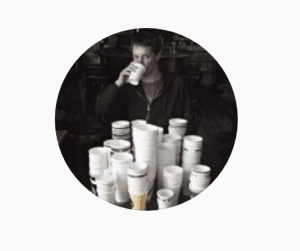 This list wouldn't be complete without at least one account dedicated to our favorite warm beverage. Created by New Zealand-based photographer Henry Hargreaves (@henry_hargreaves_photo), @coffeecupsoftheworld is exactly what the name sounds like – a photo collection of fun and artsy coffee cups submitted by coffee-lovers around the world.
Follow for: Coffee meets travel in a whimsical way. What more do you need?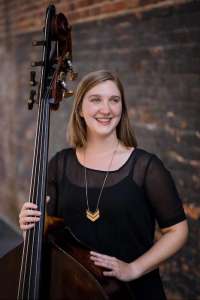 This article co-authored by Kathryn Bradley, currently a double bass fellow at the New World Symphony. Kathryn earned her Masters of Music at Rice University's Shepherd School of Music and her Bachelors Degree at the Peabody Institute of Music, where she studied with Tim Pitts and Ira Gold, respectively. Having studied double bass pedagogy under Paul Ellison at Rice, Kathryn is passionate about teaching and community outreach.
To see more that the authors follow on Instagram, check out Kathryn @bassyogacoffee and Andrea @wandering_bassline.