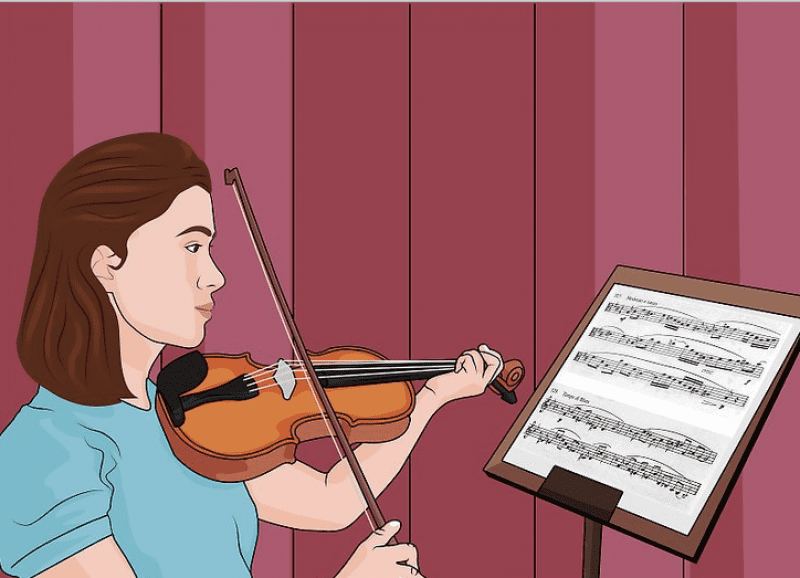 Top Mistakes Auditioning Students Make
All of us, from seasoned professional to total beginner, struggle with balancing the various elements that go into audition preparation.  When should I start practicing? What solos should I choose for the audition? What are people listening for in auditions
In my recent conversations with over two dozen double bass music professors, I discovered five common mistakes that students repeatedly make while preparing their auditions.  Here are the five most frequently cited mistakes that students make and advice from these professionals on how to avoid them.
1. Poor Presentation
"Rather than citing any common thread of mistake, I think I would answer the question by saying [that] for me, I'm looking for potential as well as ability. I think most teachers would agree to some extent.
Therefore, intonation, rhythm, good tone. Of course, it's always amazing to hear a student with an awesome [and] incredibly high level of technique. It's equally impressive just to hear a fine Koussevitzky Concerto or some other standard piece with really good intonation, and very solid rhythm, and good musical feel. I would practice toward those ends.
The same with your Bach. It doesn't have to be the most difficult piece in the repertoire, but it should be very well in tune and show good, diligent practice
I do see quite a wacky variety of presentation in [audition] tapes. Not so much live, but you see anything from workout clothes to a nice, serious, professional presentation, and I would highly recommend the latter. If you take a minute to look nice, and I'm saying this to all students, look professional, look serious, check your tapes to make sure you're no too close to the mic, and that the sound quality is going to be nice to listen to."
Timothy Cobb – Juilliard School of Music
2. Neglecting the Fundamentals
"The best advice I can give about college auditions is this: it's not what you play that counts, it's how you play. When Eugene Levinson and I were co-chairs of the Juilliard bass department, we decided that the best choice for a solo for a freshman would be two contrasting movements from a baroque sonata.
This would be a good way to show your ability to play in tune, rhythmically, with good tone quality, and in an appropriate musical style. Most freshmen have not studied long enough to be comfortable with one of our concerti.
Other schools sometimes ask for a concerto, but unless a bassist has studied with a good teacher from the age of 10, the chances are that it will not be played adequately.
Concentrate on simple repertoire played well. Choose an etude you like, and listen to an excellent recording of your chosen orchestral excerpt, or attend a live concert so you can see how the bass section is performing your excerpt.
Most teachers I know are shocked when a student attempts to play an excerpt without having ever listened to the complete piece."
Orin O'Brien – Manhattan School of Music
3. Not Putting in Enough Deliberate Practice
"The most common preparation mistake that I see with students that are auditioning revolves around how quickly they try to go from zero to 100 mph on the material that they're preparing.
The most important thing that you can do in terms of your preparation is making sure that you first go over everything very slowly. You've got to give the muscle memory a chance to kick in. You've got to memorize where your left hand needs to be on the neck and how that coordinates with the right hand. You've got to make sure that the coordination between the left and right hand is absolutely clean and sure, and that comes with slow, methodical repetitions. You've got to go slow to go fast.
If that leads to issues, like if a passage you're working on is all spiccato, at a slow tempo your spiccato stroke is not going to be the same as when you take a passage up to tempo. Nevertheless, you try to go through all of your material slowly, slowly, slowly first and gradually move up the tempo.
It's also important that at the slow tempo you're not just thinking about technique, but you're also incorporating those elements that you're going to use at the brighter tempo: dynamics, phrasing. All of that you should be incorporating at a slow tempo. Really, really important.
Once you establish all of that and get your coordination between your left and right hand worked out at a slow tempo, then you can gradually increase the tempo to your performance to whatever your performance tempo is going to be, and you should be in good shape doing that."
Chris Hanulik – University of California, Los Angeles
4. Playing Pieces They Don't Know Well Enough
"I think what typically happens is students want to play pieces that are far too new to them. If they're learning something going into senior year, unless they've had a chance to really get it out and perform it quite a bit, it tends to be something that maybe they just haven't had enough experience with, so when nerves creep in, things can happen.
I would tend to err on the side of preparing early, getting as many performances in ahead of time as you can, and also choosing repertoire that maybe if you've played it 10 times, giving it that extra go for the college auditions might be the best route, simply because it's familiar to you and not something super-new. That would hopefully give you the most confidence in your auditions."
Brian Perry – Southern Methodist University
"One of the most common mistakes that I see when preparing for an audition is choosing repertoire that is too difficult for the current level. I would rather hear something not too difficult but played well with all the details, than very difficult pieces that are done poorly."
DaXun Zhang – University of Texas at Austin
Don't try to put in your mouth more than you can chew. I don't expect you to play Brahms Piano Concerto on bass. Whatever you choose to play, make sure it represents yourself, it shows off the best that you have to offer at this moment.
I personally prefer if you play something easier, but do it very well, especially [in terms of] intonation and rhythm. Of course, show your dedication and motivation to become a professional.
Catalin Rotaru – Arizona State University
5. Waiting too Long Before Starting to Prepare
"The two most common mistakes [are] people aren't ready early enough. They're still working on the material in the final weeks coming up to the audition season.
The second is that they choose material that may be actually too hard for them technically, and they think that it will be impressive. It's much more impressive to play something well and in your technical skill level than it is to play something moderately poorly that's is beyond you. If you are not ready for a Paganini Caprice, don't attempt one for audition season."
Donovan Stokes – Shenandoah Conservatory
"In my experience, I notice that students often over program. They choose repertoire above their technical and musical abilities, hoping to impress rather than playing really well what shows off their best qualities. In auditions, professors hope to get an idea of how good a student you will be, and displaying good decision-making brings in lots of "extra points.
Another common occurrence is actually not in the musical preparations. Oftentimes, students fail to contact the professor for whom they are auditioning for a consultation lesson, or they fail to research the university, the community, and what campus life would be like.
You've got to remember that you are also auditioning each school."
George Amorim – University of Texas Rio Grande Valley
FInal Thoughts
Auditioning is one of the biggest struggles facing any performing musician.  Hopefully, the above advice will help you to avoid some of the most common pitfalls and come out on top at your next audition!