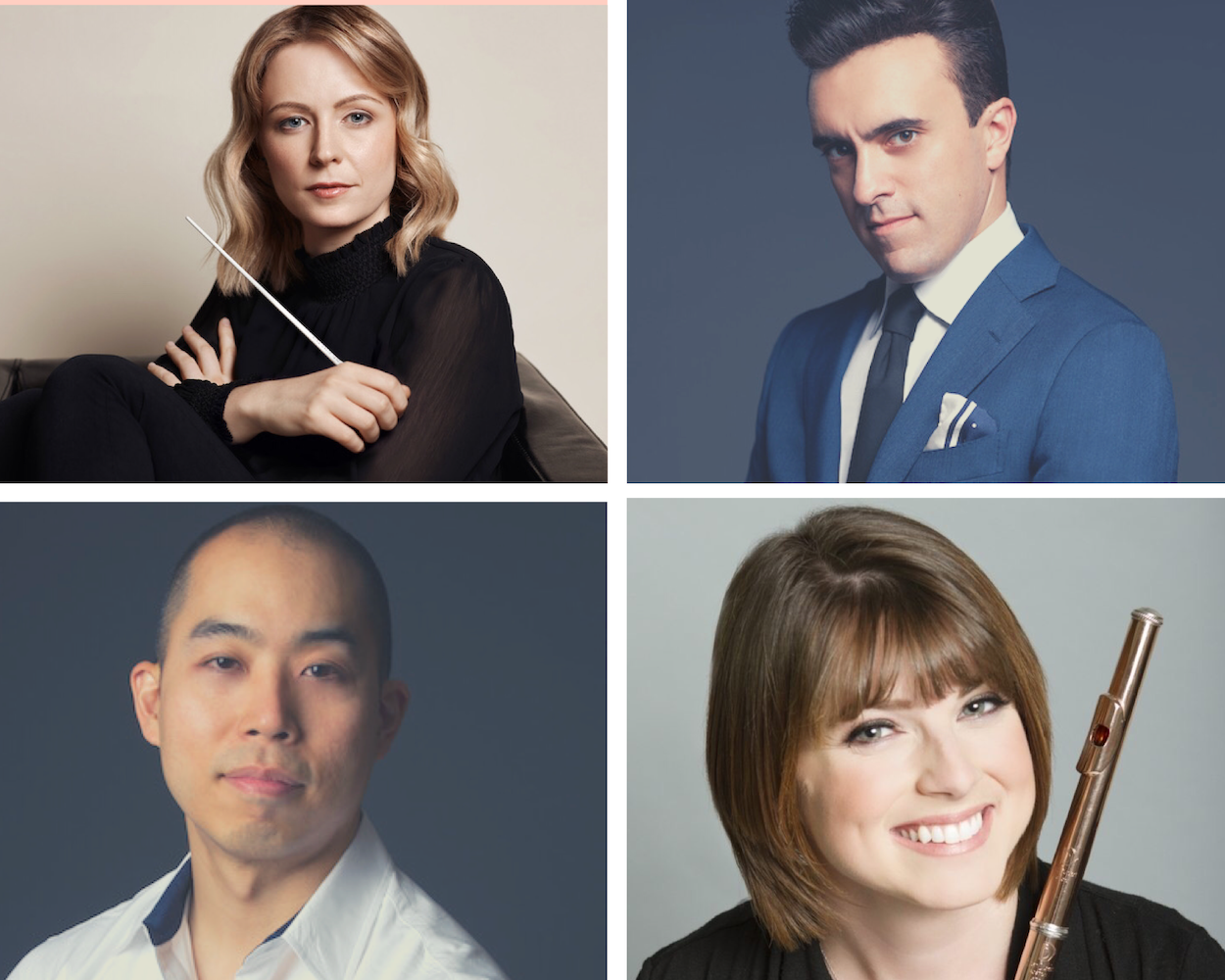 Reflections on life in lockdown
Four power-house members of the classical music world share how they are approaching their time in isolation.
We asked a conductor, a concert pianist, a performance psychologist, and the principal flutist of a major orchestra what their lives look like right now and what's keeping them going. Like all of us, all four are experiencing breaks from normalcy, though to different degrees, and are finding ways to cope and stay positive. Despite their wide range of answers, there is a common theme of appreciation for the people they are with in quarantine and are staying connected to at a distance.
Note to the reader – the first two contributors are happily quarantining together!
1. Gemma New – Music Director of Hamilton Philharmonic Orchestra, Principal Guest Conductor of Dallas Symphony Orchestra, Resident Conductor of St. Louis Symphony Orchestra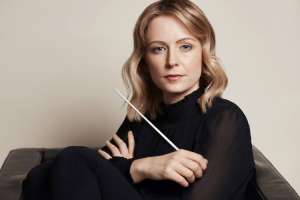 On how she's spending her time and how it compares to her normal work:
Before the pandemic I was traveling about twice a week, and now I've been at home for a full month. I'm learning a lot of new skills, like how to cook! There's also a good amount of time taken to study scores and languages for future engagements. Programming and promoting concerts for future seasons is still able to be done at this time, and it's been nice to connect with colleagues on this. We also need to start brainstorming ways to come out of this pandemic, and that's definitely been something I'm discussing with the orchestras I work with most regularly.
A positive outlook:
I'm really enjoying the silver linings. It's very nice to be able to spend quality time at home with John, especially since his cooking skills are so awesome! I'm also very much looking forward to the day that we can come back together to connect with live music performance once more, that hope is really keeping me going. We just wish we had a puppy here too, very tempted to go out and get one!
For more on Gemma, visit her at www.gemmanew.com or follow her on Instagram @gemmanewmusic.
2. John Wilson – Pianist, and Regular Orchestral Keyboardist of San Francisco Symphony and San Diego Symphony Orchestra
On big schedule changes and what he's doing now:
Just before the pandemic, I was about to go on San Francisco Symphony's Carnegie Hall and European tour. With that cancelled and now homebound, I've been enjoying collaborating in music videos online with colleagues from the San Diego and Milwaukee Symphonies. For fun, Gemma and I have been undertaking Thomas Keller and Bruno Albouze recipes, and playing piano duets.
What's keeping him going:
Fortunately I have a nice piano in our place so I can still practice without a hitch and so I'm preparing an upcoming CD project of American classics by Copland, Gershwin and a new suite by Michael Tilson Thomas. The one thing I can never live without is a good cup of coffee in the morning, and I'm using the time to experiment with different Chemex methods. Right now I'm finding great results with James Hoffman's/@jimseven's methods.
See more on John at www.JohnWilsonPiano.com or on Instagram @johnwilsonpiano (Gemma wasn't exaggerating about his cooking – his pictures look amazing!). 
3. Noa Kageyama – Performance Psychologist
On his current schedule and how it compares to normal:
Well, I'm not sure exactly what this says about me, but to be honest, my daily schedule now doesn't look a whole lot different than it did pre-quarantine…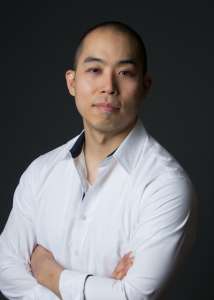 Before, I'd go to the gym and jiu jitsu a few times a week, I'd wander over to school a couple times a week to teach, I'd go to the grocery store, walk the dog, and team up with my wife to play good cop/bad cop and nag the kids about their homework, but mostly, most of my time is spent sitting in front of the computer writing, responding to email, and working on various projects.
Now, I'm still working out (according to the internet, it's safe to do pull-ups on the door!), teaching, getting groceries, walking the dog, annoying my kids, and sitting in front of the computer most of the day. The only difference is that it's all constrained to a 1-block radius. And we're having to run the dishwasher twice a day (who knew how many dishes and utensils it takes to feed two kids three meals a day).
Looking for silver linings:
I think it can often be difficult to think in positive terms during challenging times – but I've found that at least for me, it's possible to shift my focus to gratitude, even if things are rough. And I do feel grateful that my wife and I are getting to experience really meaningful amounts of time with our kids, and engage with them and participate in their lives 24/7, in a way that wouldn't ordinarily be possible. For instance, I cut my son's hair this past weekend, for the first time in 12 years (the last time he let me, he was 2 and didn't know what he was agreeing to). My daughter, in turn, gave our dog a trim…which eventually ended in our using the industrial-strength doggie hair dryer (which blows out air at 135mph) to dry not just his hair, but my daughter's hair too.
For more from Noa, visit www.bulletproofmusician.com or take a look at his upcoming Audition Bootcamp with percussionist Rob Knopper at www.robknopper.com/bootcamp. 
4. Kelly Zimba – Principal Flutist of the Toronto Symphony Orchestra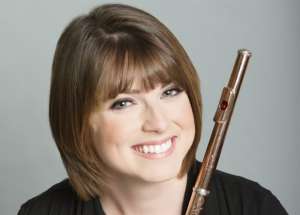 On how she's using her down time:
I am going back to the basics of flute playing, focusing mainly on sound/tone production. While I'm always working on these, I am finding that these times present a unique opportunity to be focused without the pressure of preparing repertoire.
A few positive things:
One silver lining is that my fiance and I have definitely had more time to cook and experiment with new recipes!
I am enjoying every form of limited human interaction! From teaching to Facetiming with friends and family, staying connected has helped keep me sane. Beyond that, I am trying to take advantage of this extra time to relax and not feel guilty about it.
For more on Kelly, visit www.kellyzimba.com or check out her 2017 interview on winning her job in the TSO.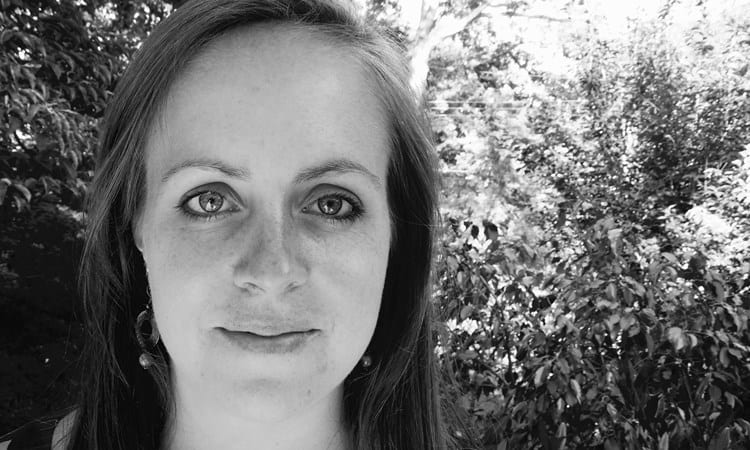 Double Bassist Andrea Beyer is an avid performer, teacher and advocate for using music as a tool for social growth. As an orchestral musician, Andrea has performed in concerts at Carnegie Hall and Lincoln Center, as well as national halls in Central and South America and Asia. A fellow at the New World Symphony from 2017-2020, she gained a passion for creative concert design when she conceived of and presented concerts geared towards new audiences, including "Face-off: Battle of the Instruments" and "Music from Beyond the Wall." 
Outside of the orchestral world, Andrea is a passionate teacher and is on the faculty of Bass Works, a summer double bass program in Baltimore, Maryland. She is also the Public Relations Director and a Workshop Coordinator for the MusAid Organization, which supports music programs in under-resourced countries with volunteer music teaching workshops. Andrea holds a Bachelors Degree from Oberlin Conservatory where she studied with Thomas Sperl and a Masters Degree from Yale University where she studied with Don Palma.
Currently based in Austin, Texas, you can connect with Andrea at andreabeyerbass.com or find her on Instagram @wandering_bassline.